Our Sponsors
PostgreSQL Conference Europe wouldn't be possible without support from our generous sponsors. Thank you all very much!
Interested in joining these companies in their support for PostgreSQL Conference Europe? See our sponsorship opportunities or sign up directly on the site!
Platinum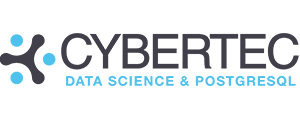 Founded in 2000, CYBERTEC was one of the first companies worldwide to specialize entirely in PostgreSQL. As our main aim is to be your single source all-in-one IT service provider, we offer a wide range of products and services. Visit our website to learn more: www.cybertec-postgresql.com
---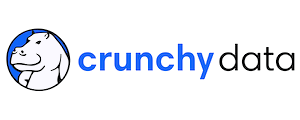 Crunchy Data allows companies to build with confidence as the leading provider of trusted Open Source PostgreSQL and enterprise technology, support and training. Crunchy Data offers Crunchy Bridge, a fully managed cloud Postgres service available on AWS, Azure and Google Cloud.
---
PostgreSQL is increasingly the database of choice for organizations looking to boost innovation and accelerate business. EDB's enterprise-class software extends PostgreSQL, helping our customers get the most out of it both on premises and in the cloud.
---
Timescale is the creator of TimescaleDB; an open-source relational database for time-series built on top of PostgreSQL. Our company is dedicated to serving software developers and businesses worldwide, enabling them to build the next wave of computing.
Gold
dbi services is a company specialized in IT consulting and services. We are experts in innovative data infrastructures and platforms. Tailor-made solutions is what we offer to our customers thanks to our consultants, whose skills and knowledge are constantly evolving thanks to continuous training.
---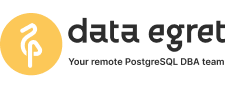 We help companies to achieve better performance and high-availability of business-critical applications through maintenance and support of PostgreSQL databases. Our DBA contribute to PostgreSQL development and are experts in performance tuning, backup and recovery, query optimisation and more.
---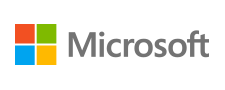 At Microsoft, our Postgres and Citus teams are focused on contributing to the advancement of Postgres — by contributing to new PostgreSQL releases, by providing the Azure Database for PostgreSQL managed service, and by innovating on Citus to give you the Postgres you love at any scale.
---
Dalibo is the leading PostgreSQL company in France. We have been providing services, training and support since 2005. For us, supporting PostgreSQL is the expression of long-term involvement. In 2011 we also decided to become a cooperative business, fully owned and controlled by its workers.
---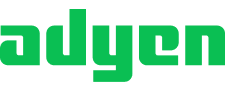 We're the financial technology platform of choice for leading companies. By providing end-to-end payments capabilities, data-driven insights, and financial products in a single global solution, Adyen helps businesses achieve their ambitions faster.
---
JetBrains is a global software vendor specializing in the creation of intelligent, productivity-enhancing tools for software developers and teams. DataGrip is our IDE for working with PostgreSQL, MySQL, Microsoft SQL Server, Oracle, Sybase, DB2, and other databases.
---
Silver
Bronze
The PGConf.EU organisers would like to extend our sincere gratitude to all our sponsors for their support not only of the conference but of the greater PostgreSQL community.
Thank you!