Social Event
As with previous PGConf.EU events, the 2022 conference in Berlin will have a community party. The party will take place on Wednesday evening and night, after the conference, from 7PM.
The social event will be at Alte Münze which can be found on Google Maps or Open StreetMap.
PostgreSQL Europe will provide a limited amount of finger food and free drinks, (additional drinks may be offered by our sponsors), and of course there will also be the option to buy your own at the bar.
Remember to bring your conference badge!
The party officially starts at 7PM, which means we should leave the Marriott around 6.20PM. Going there on foot is fairly easy, since it is basically all straight towards Alexanderplatz. For public transportation we recommend using U2. The entrance looks like this: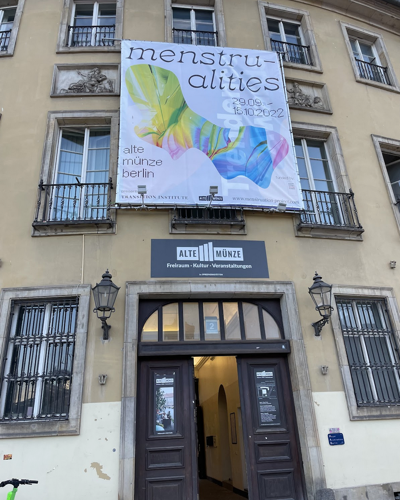 If you reach by foot/car, the Molkenmark 2 address is correct. There is construction work around the venue, and it can get a bit annoying to circumvent them, but there is a direct way which involves coming from the Muehlendammbruecke. If you walk on the bridge, then it's just going straight and one does not have to go through constructions. This is what you see if you are coming from the bridge: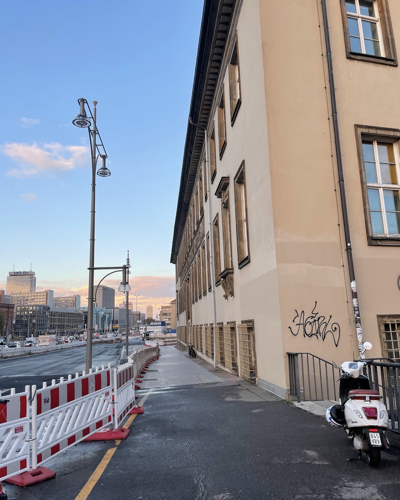 By car, also because of the constructions, it can get a bit tricky - we suggest to put as Uber/car address "Am Kroegel 2", which is the street around the corner and has direct access to the venue as well. If you are calling a taxi coming to pick you up at this address, you should exit and then go towards this direction: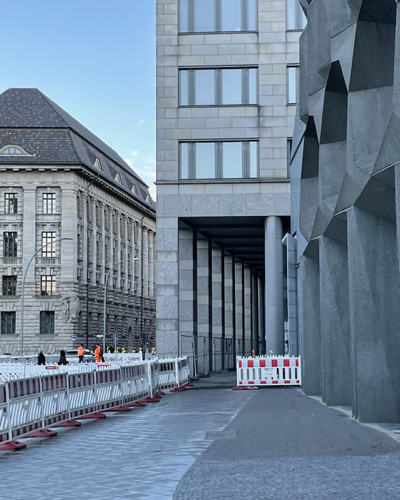 The venue has a big courtyard and multiple buildings, but only one main entrance (displayed in the first picture), however once you enter there might be different ways to reach the same spot. In particular, our party is at Haus 2 (picture). There are also multiple rooms in the party venue, one of which is a wardrobe. Look for these entrances: